P.S. It's Time for Crafts!
Welcome! Thank you for your interest.

Hi! I'm Pam. I am a Project Specialist, Certified Numerologist, and a crafty gal at heart. I use my gifts and experience to bring creative product collections, workshops, and courses infused with intention and care. It's my super power!
Get on the waiting list!
New crafts product collection, workshops, and courses launching soon! This collection will feature wax melts, candles, and bath products unique to YOU and your birth chart through correspondences using Numerology.

I combine herbs, plants, essential oils, and crystals to make individualized products with intention just for you! Get on the waiting list today for news on launch dates and upcoming events.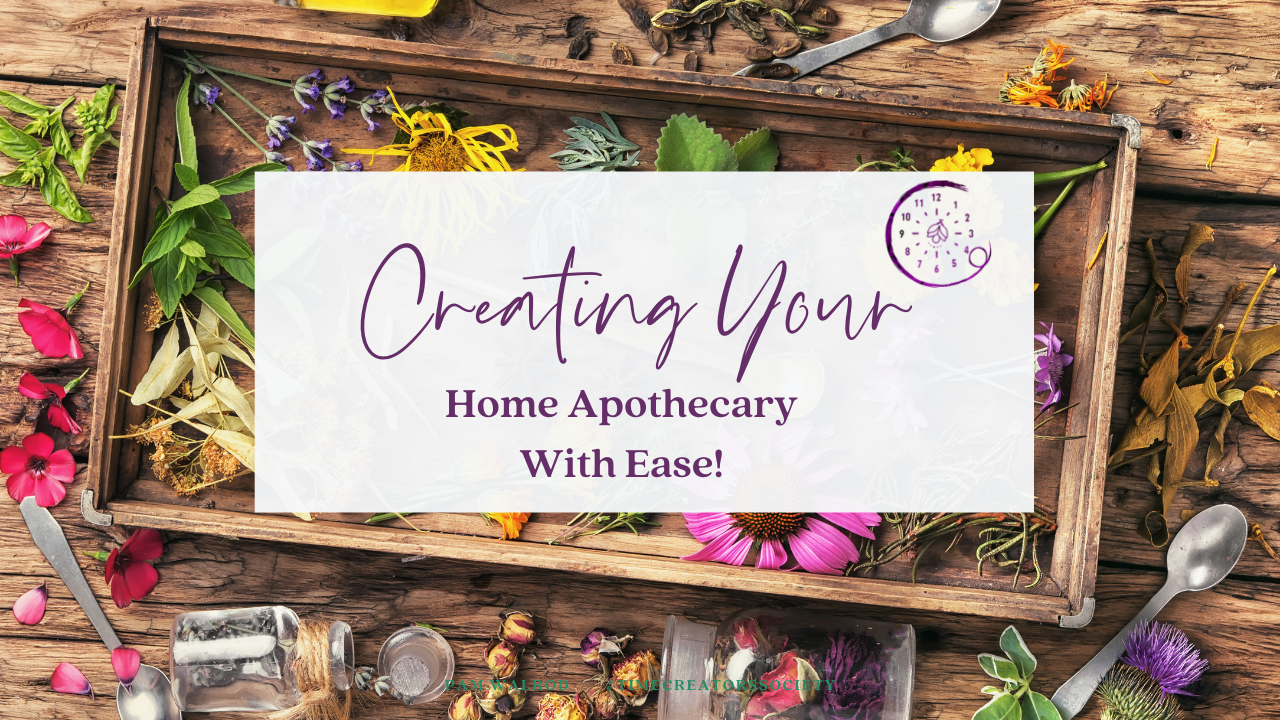 I am so glad you are interested in creating your own apothecary...and doing it in a way that feels good to you!

Grab your FREE checklist for the basics and inspiration to add to YOUR apothecary! Plus, helpful tips!
Pam S. Walrod
Project Specialist and Business Organizing Strategist
About me
As a corporate director of marketing and project management for over 30 years, I've always had a passion for creating crafts and fun events with themes.
Experience More Time Creators Services & Programs
Group Craft Workshops & Classes
Crafts and hobbies are relaxing for the soul. I love teaching others how to get creative and inspired to make projects. Everyone has the creativity code inside them!

Participate in a group environment (so much learning and sharing happens in this format).


Done-For-You Services
I specialize in course launch platforms (Kajabi), automation and streamlining of processes and more. Plus, you gain the benefit of 30 years of corporate background and experience.


Numerology Creativity & Business Blueprints
Do you want to see how your business name aligns? Are you launching a program and want to see what the day(s) bring energetically? Do you want to connect with your team more effectively? Mini and detailed blueprints offered.
Unique Craft Products

Crafting is my passion. I love creating and seeing new ideas come to fruition. I am launching a product collection that will include candles, wax melts, and bath products that are infused with intention using Numerology. As a Certified Numerologist, I carefully choose and customize products based on the correspondences of your Ruling Number. I use essential oils, herbs, crystals, and of course, charged full moon water to make my products.


Get on the Waiting List for Upcoming Craft Workshops and Product Collections!
Subscribe and be the first to know when new programs and offers are launched!
Created with