P.S. It's Time 4 Crafts!
Welcome! Thank you for your interest.

I've always loved to make crafts for the holidays and giving them as gifts. Over the years I've often been asked if I sold any of these items. The answer is yessss!


What makes my crafts different? Well before I knew I was doing it, I've always carefully made each craft with intention and created projects that are specific to the person receiving it. I believe the intention behind every craft matters.
Now, I use my intuitive gifts, the moon cycle, and ingredients from "Pam's Apothecary" to create a unique line of handmade soaps, bath salts, and more, choosing herbs, plants, fruits, and essential oils to create one-of-a-kind crafts.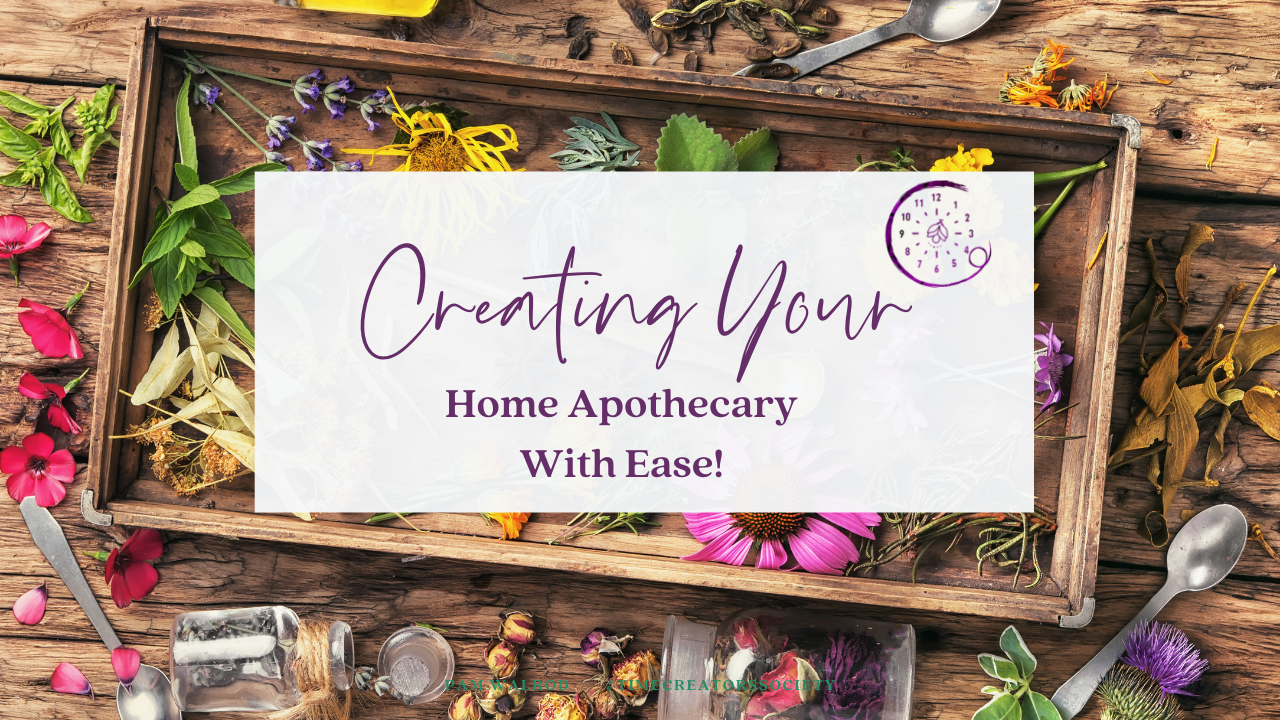 I am so glad you are interested in creating your own apothecary...and doing it in a way that feels good to you!

Grab your FREE checklist for the basics and inspiration to add to YOUR apothecary! Plus, helpful tips!
Get on the list!
Get on the list to get notified of my next Live Sale. I regularly host Live Sales with new craft products This collection will feature handmade soap, bath salts, wax melts, and more, made with love and intention.

I combine herbs, plants, fruits, and essential oils to create crafts just for you!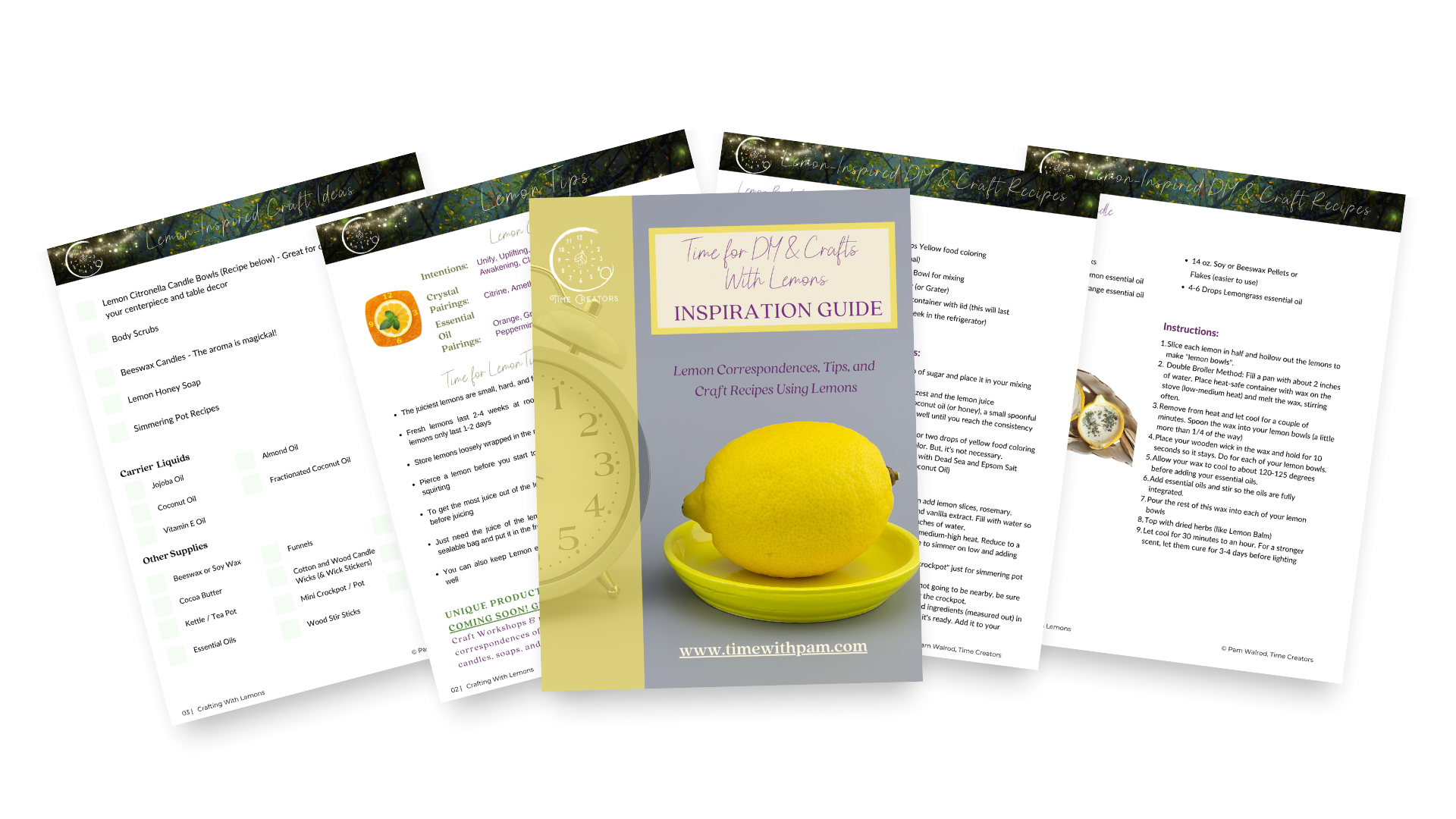 LEMON INSPIRATION GUIDE
Using lemons in crafts has so many benefits!

Grab your guide for the basics and inspiration!
Pam S. Walrod
Master Crafter, Certified Numerologist
Meet Pam
Pam Walrod worked in corporate for over 30 years in marketing and community relations. She was the "go to" for all things themed-events, meetings, and marketing.

Since childhood, Pam has made crafts with intention and unique to who she was creating for. She is now a master crafter who sells a unique line of bath salts and soaps with intention - because the intention behind every craft matters. She also is a homeschool mom to her son.
Unique Crafts & Collections

Crafting is my passion. I love creating and seeing new ideas come to fruition. I regularly host Live Sales with special edition soaps and bath salts; and other products on hand.
Group Craft Workshops & Classes
Crafts and hobbies are relaxing for the soul. I love teaching others how to get creative and inspired to make projects. Everyone has the creativity code inside them!

Participate in a group environment (so much learning and sharing happens in this format).


Numerology Creativity Blueprints
Do you want to see how your business name aligns? Do you have a new creative idea and want to know if it's for now or later?
Get on the Waiting List for Upcoming Craft Workshops and Product Collections!
Subscribe and be the first to know when new programs and offers are launched!
Created with